Self-reporting learning time in the CL-150
All time spent learning in the CL-150 Platform is automatically tracked and reported to your instructor or program manager. If you are learning outside the CL-150 Platform, you can self-report time.
Navigate to the "Reporting" tab at the top of the learning dashboard.
Select "Add new journal entry" and fill in all required/desired fields about your learning time. This self-reported time will be visible to your instructor or program manager in reports.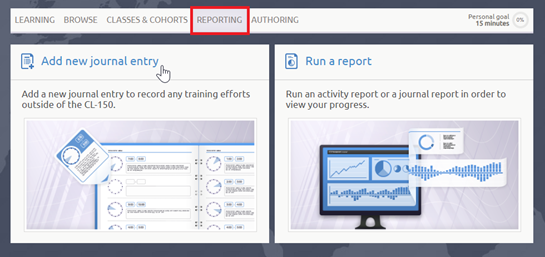 For more help, visit the CL-150 Training Kit, where you can explore self-guided training materials and request a live orientation session for your group.