Signing up for Word of the Day emails
To sign up to receive Word of the Day emails, you will want to go here and select the language(s) you are interested in. You will be brought to the language specific page where you can enter in your email address and click the Subscribe button.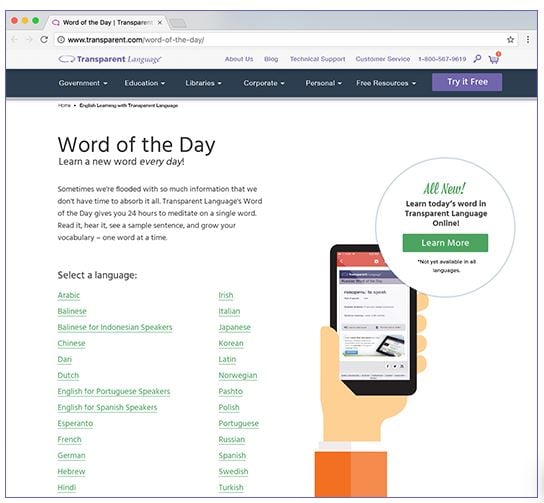 You can also click on the RSS feed link to receive the Word of the Day in your RSS feed.