Enrolling in a class in the CL-150
To enroll in a class:
Visit the "Classes & Cohorts" tab at the top of the learning dashboard.
Click the "Enroll" button. Enter the class code provided to you by your instructor in the "Enrollment Code" box on the left. Class assignments will then be automatically added to your Learning Path. You can also access the class, including a list of assignments and class messages, by returning to the "Classes & Cohorts" tab and clicking the "View" button next to your class.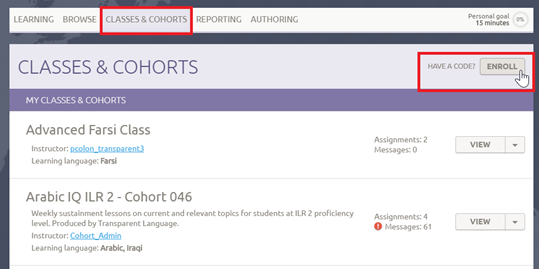 For more help, visit the CL-150 Training Kit, where you can explore self-guided training materials and request a live orientation session for your group.