Enrolling in a CL-150 Cohort
To enroll in a CL-150 Cohort lesson stream:
Visit the "Classes & Cohorts" tab at the top of the learning dashboard.
Click the "Enroll" button. You'll see a list of available Cohorts with their accompanying codes. Type in the code of the Cohort(s) to which you'd like to enroll. New Cohort lessons will then be added automatically to your Learning Path.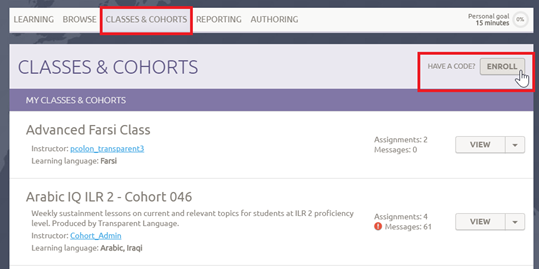 If you're not sure which level Cohort to enroll in, this guide will help you choose.
For more help, visit the CL-150 Training Kit, where you can explore self-guided training materials and request a live orientation session for your group.